Sports
NRL advice: a returning star can turn the raging storm upside down

The News or Article published here is property of the given Source and they have all the ownership rights Source link https://wwos.nine.com.au/nrl/nrl-footy-tips-round-six-2020-andrew-johns-brad-fittler-channel-nine/5491b2cc-1d1b-4836-915b-0e1092b634b5

The return of the rear Dylan Edwards can give Penrith the varnish he needs to upset the storm Friday night, said the great Brad Fittler of the Panthers.
Penrith suffered a close loss to Parramatta in the last round, with a crucial side-back error from Caleb Aikens, while Melbourne just won with an impressive Newcastle side.
Panthers vs Storm is the Channel Nine free game Friday night, with Edwards returning from injury for Penrith at Campbelltown Stadium.
"Caleb Aikens came out, Dylan Edwards came in … it was an Aikens kick kick that brought Parramatta back into the game," said Fittler. Advice from Freddy and Joey.
"I feel like if Dylan Edwards can tidy up this area, I think Penrith can win."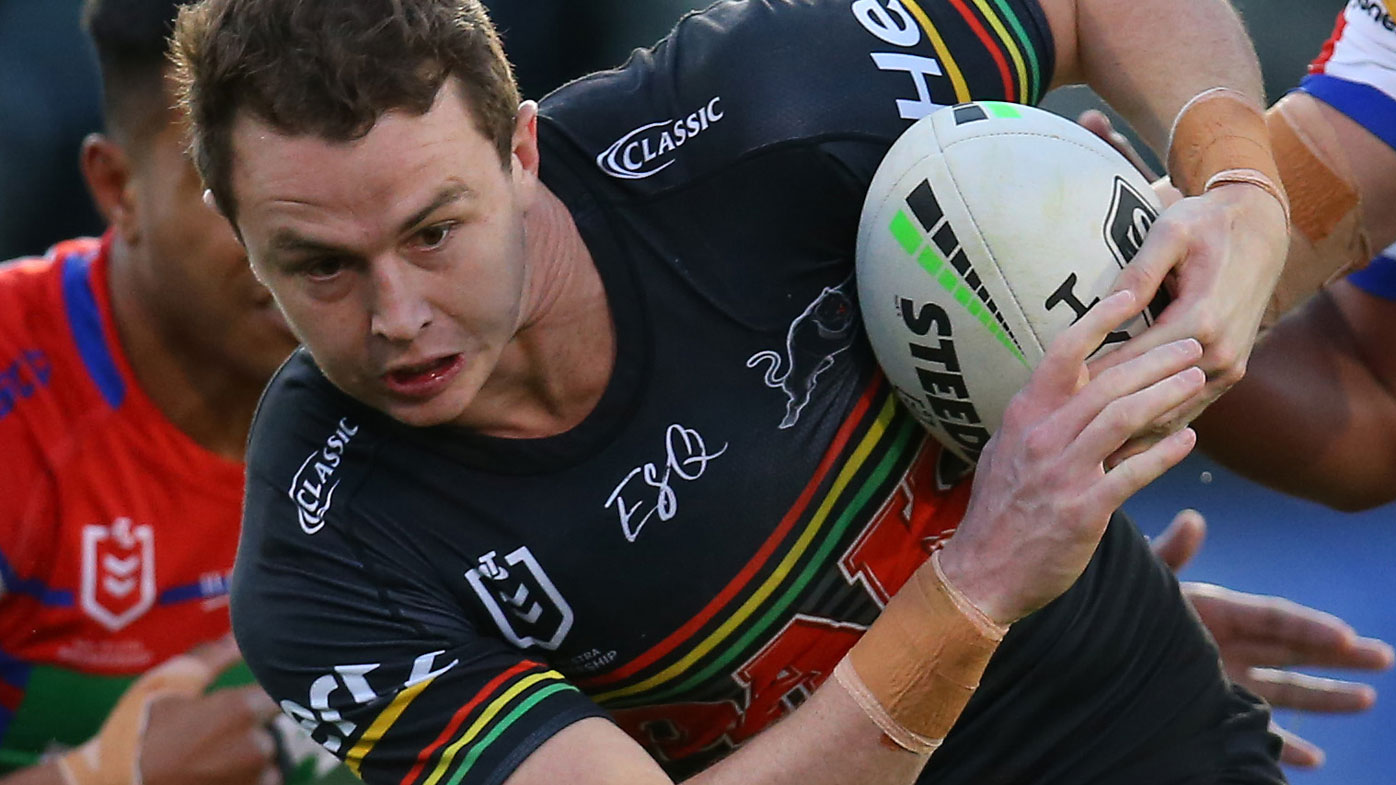 Andrew Johns replied, "I bowed Penrith, then I took a look at the Storm bench.
"In particular, you have Brandon Smith, everyone's favorite player, the packaged block of cheese. Big Tino [Faasuamaleaui] and Nelson Asofa-Solomona. Their impact on the bench is dynamite, so with that, I'm going to do the Storm.
"Sure, fast track over there in Campbelltown, so you can use the ball – which will suit Penrith. But I still like the Storm."
NSW home state halfback Nathan Cleary made a solid comeback for Penrith last week. His combination with eighth eighth Jarome Luai will be looked at again, the brilliant young playmaker Matt Burton waiting for his time on the bench.
Check out the tip ranking and full set of tips from Round 6 of Joey, Freddy and our other Channel Nine experts below!
Andrew Johns: Knights, Rabbitohs, Storm, Dragons, Wests Tigers, Eels, Raiders, Sharks
Brad Fittler: Knights, Rabbitohs, Panthers, Dragons, Wests Tigers, Roosters, Raiders, Sharks
Darren Lockyer: Broncos, Rabbitohs, Storm, Titans, Cowboys, Roosters, Raiders, Sharks
Peter Sterling: Knights, Rabbitohs, Storm, Dragons, Wests Tigers, Roosters, Raiders, Sharks
Billy Slater: Knights, Rabbitohs, Storm, Dragons, Wests Tigers, Roosters, Manly, Sharks
Thaiday deplores the saga of the Broncos whores
Matt Thompson: Knights, Rabbitohs, Panthers, Dragons, Wests Tigers, Roosters, Raiders, Bulldogs
Peter Psaltis: Broncos, Rabbitohs, Storm, Titans, Wests Tigers, Roosters, Raiders, Bulldogs
Ruan Sims: Knights, Rabbitohs, Storm, Dragons, Wests Tigers, Roosters, Raiders, Bulldogs
Wally Lewis: Knights, Rabbitohs, Storm, Dragons, Wests Tigers, Roosters, Raiders, Sharks
James Bracey: Knights, Rabbitohs, Storm, Dragons, Wests Tigers, Roosters, Raiders, Sharks
Dearden on the Broncos: Thaiday
Allana Ferguson: Knights, Rabbitohs, Storm, Dragons, Wests Tigers, Roosters, Raiders, Sharks
Phil Gould: Knights, Rabbitohs, Panthers, Dragons, Wests Tigers, Roosters, Sea Eagles, Bulldogs
Danika Mason: Knights, Rabbitohs, Storm, Titans, Wests Tigers, Roosters, Raiders, Sharks
The mole: Knights, Rabbitohs, Storm, Dragons, Wests Tigers, Roosters, Raiders, Sharks
Ben Glover: Knights, Rabbitohs, Panthers, Titans, Wests Tigers, Eels, Raiders, Bulldogs
Tim Elbra: Knights, Rabbitohs, Storm, Dragons, Wests Tigers, Roosters, Raiders, Sharks
Source link